Victorian Lofts & Construction Extensions
Extensions
Improving your lifestyle by enlarging the footprint of your house
At Victorian Lofts & Construction we have completed most types of house extensions from single side storey, single rear storey to two storeys extension. Extension is enlarging your house by increasing its footprint on the ground, so you can add additional rooms or make your kitchen and/or reception room impressively specious. Extension is a second to Loft Conversions cost-effective way of increasing the size of your home. It does involve some ground work which being relatively straightforward and fast, could prove to be more expensive. Nonetheless, extension will vastly improve your living space, adding extra value to your property.

Regulations
An extension to your house is considered to be permitted development, not requiring an application for planning permission subject to some limits and conditions. Main thing to consider is the size of the addition to be. The ground area covered by the extension and any other buildings within the boundary of the property, excluding the original house, cannot exceed more than half of the total area of the property. For more information visit: www.planningni.gov.uk/index/advice/advice_apply/advice_apply_homes/advice_home_work2/advice_home_extensions.htm
It is always best to check with your local planning department to clarify the above. A Certificate of lawfulness can be issued upon request by the planning department. This, although not legally required, confirms that you are acting within planning parameters. This can be of benefit when selling the property, as conveyancing will be simplified by having a legal proof that the extension was lawful.
Regardless of whether it needs planning approval, an extension will require Building Regulations approval. For more advice on planning approval and Building Regulations, visit www.planningportal.gov.uk
The permitted development scheme applies to houses and not flats and maisonettes. If the extension is to be built within a flat you will need to apply for a full planning permission.
We advise and assist you throughout the planning application process.
In most cases a Party Wall Agreement will also be required. This is a notice served by the property owner who intends to carry out works, to any affected neighbours, describing the planned works. This requirement usually falls under the Party Wall Act 1996. More information can be found on: www.gov.uk/party-walls-building-works
Types of Extensions
Depending on the existing design of your property, the outside space and your budget, there are three main types of Extension to be considered:
Single Storey Extension
Single Storey Extension is the simplest way to open up your living space. As its name suggests this type of extension only takes up to one storey and, usually, is at the rear or on the side of the property. It needs less substantial and, therefore, cheaper foundations and steelwork/lintels over openings than two storeys extension. However, if building one day another storey above the single storey is considered, it is worth planning for this expansion from the outset. A Single Storey Extension can be carried out under permitted development. All details about any restrictions and limits can be found on: https://ecab.planningportal.co.uk/uploads/miniguides/extensions/extensions.pdf
Most commonly, considering the types of London houses, with the Single Storey Extension the kitchen or/and the living area will be extended. This can be done in three different ways.
Kitchen Rear Extension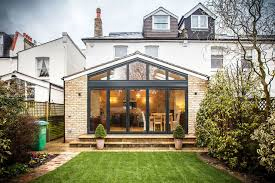 This is the most popular extension, where some space of the rear garden is sacrificed in order to build the extension. Installing a much sought after Bi-fold doors, connects the indoors with the garden, creating beautiful visual effects, bringing the outdoors in. This enlarges your space immensely. Roof windows could be installed to allow more natural light in. The roof design can vary from flat, centre pitched to mono-pitch roof, which slants in a single direction. Pitched roof often looks more attractive and lasts longer; however, it is usually the more costly option. Access to heights, where maintenance is needed, has to be considered; therefore, a flat roof, sometimes, might be a better and cheaper option. When choosing the roof type, the overall design of the property needs to be taken into account.
Kitchen Side Extension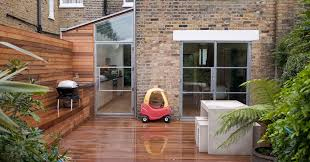 This type of extension, also known as a side return extension, involves building out to the side, usually 1.25 meter. Most commonly, roof windows are installed to unable the natural light to come in or a glass roof is constructed. A flat or pitched roof can be chosen. The pitched roof often has to pitch down to 2.1 meters on the boundary wall. Side extension can be done by itself and finished exactly at the back of the main part of the house; or it can be built in conjunction with the rear extension creating an
L-shaped Extension which wraps all around the existing building.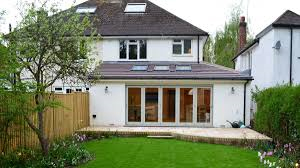 Two Storey Extension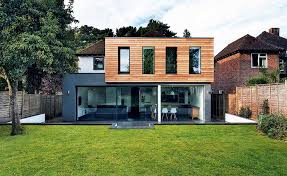 With Two Storey Extension space is added to two floors. This type provides real value for money, adding two levels of additional floor space on the same foundations. Usually, the kitchen or/and living space is extended on the ground floor and a bedroom and/or bathroom added on the upper floor. Creating an extra bedroom will increase the value of your property significantly. However, there are many factors that need to be considered before opting for Two Storey Extension: natural light obstruction to below space; access to rooms in extended upper floor, as wrong planning could lead to inefficient circulation; privacy of the neighbouring properties; as 'overlooking' needs to be avoided as well as 'overbearing' where the extension is too dominant. All that could affect the planning permission, which is very likely to be required for this type of extension, especially for terraced properties. The limit of 'the eaves of the extension not to be more than 3 meters in height if any part of the extension is within 2 meters of the property boundary' makes it impossible to execute the permitted development rights in terraced houses. However, for detached and large semi-detached properties, the Two Storey Extension will usually fall under permitted development rights and planning permission, most likely, will not be required.
Garage Extension or Conversion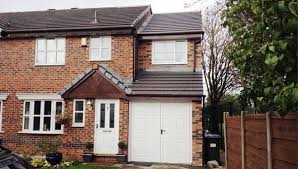 Another, very efficient way of increasing the size of your house is converting your garage into a habitable room. This can be done whether the garage is attached or detached from the house. Should the garage be attached, even more space can be added by extending the first floor over the top of the garage. Connecting the garage to the main house at the first floor level and putting a substantial roof over the extension will create an impressive addition to your property, visually and financially. The great advantage of converting your garage is avoiding to compromise part of your garden. The main factor to consider is whether the foundations of the exciting garage will be strong enough to bear the extra storey. It is best to have that checked by a professional. Usually, a small 'trial hole' is dug next to the side wall, deep enough for the foundation to be assessed by a structural engineer. More information regarding garage extension regulations can be found on: www.planningni.gov.uk/index/.../advice_home_garages.htm
The Process
Our process is broken down into stages of planning, structural and building work completed by finishing tasks. We work closely with our clients during these stages and advise on the options available. Our site manager will be available to answer all your questions and concerns, supervising the project at all times. Our team of skilled tradesmen will carry out the work professionally and efficiently.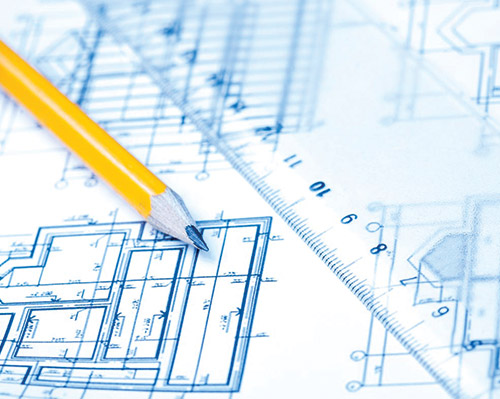 Planning
Promptly, after being contacted, we will arrange a Free visit to survey your property. We will check the suitability of your house for an extension, discussing all the possible options, noting your wishes and expectations. The main features to consider include: soil conditions on the side, services, surrounding trees, rights of way and any obstacles. You might find the following Mini Guide helpful to give you more information about Extensions restriction and regulations: www.planningportal.co.uk/info/200130/common_projects/17/extensions/10
Afterwards a Free no-obligation quotation will be prepared for your consideration. Upon your acceptance the actual process can start by producing architectural drawings. The next step is to apply for Planning Permission (only if required), Building Control approval and Party Wall Agreements.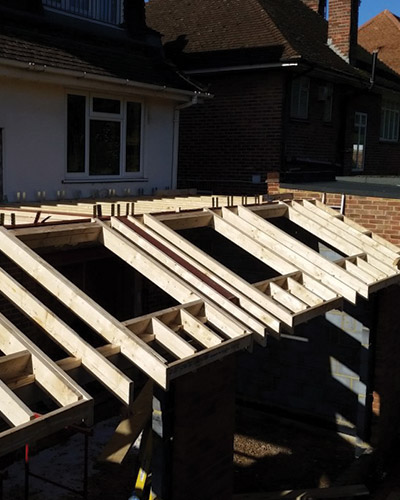 Structural & Building work
Upon all approvals the structural and building work commences on the date agreed. An Extension, depending on the type, takes on average six to twelve weeks to be completed. Below is a short description of the main tasks involved in creating Your New Room/Rooms:
To start, the space to be used for under the extension is cleared, all obstacles removed, digger and skip hire is arranged, materials are ordered; footings are dug and foundations laid. Next, drains and damp proof course are installed; concrete floors are poured, insulation installed; external walls followed by internal walls and roof structure are built. In between a Building Control inspection takes place. Windows and doors are fitted, followed by electrical, plumbing and heating installation where applicable. Breaking through from existing house; placing steels and joins comes next; in between carpentry is being done. The Extension is ready for plastering, floor fitting and an installation of kitchen units if applicable. Second fix electrics and plumbing is progressed at a suitable time followed by a final Building Control inspection. The space is now ready for the finishing tasks and decoration.