Victorian Lofts & Construction Conversions
Loft Conversions
Transforming the dusty storage into a habitable room
Victorian Lofts & Construction has been creating valuable extra rooms within the attic space in the London area, for years. We have built countless new bedrooms, playrooms, studies, bathrooms and home offices, helping our customers to expand and vastly improve their homes. Loft conversion is a quick and cost-effective way of expanding your house without the expense and hustle of moving. Loft conversion will not only enhance your lifestyle but also increase the value of your property.

Regulations
A loft conversion for your house is considered to be permitted development, not requiring an application for planning permission, subject to some limits and conditions. You don't normally require planning permission unless:
the newly converted space is over 50m³ (40m³ for a terraced home)
the dormer is beyond the plane of the existing roof slope on the front elevation
the dormer is higher than the current highest part of the roof (this is often the case in mansard style extensions)
you want to include side windows that are non-obscure glazed and/or less than 1.7m above the floor
you live in a specially designated area such as a Conservation Area or your home is listed
the dormer will be within 20cm of the eaves.
It is always best to check with your local planning department to clarify the above. Regardless of whether it needs planning approval, a loft conversion will require Building Regulations approval. For more advice on planning approval and Building Regulations, visit www.planningportal.gov.uk. The permitted development scheme applies to houses and not to flats and maisonettes. If the loft conversion is to be constructed within a flat you will need to apply for a full planning permission.
We advise and assist you throughout the planning application process.
In most cases, a Party Wall Agreement will also be required. This is a notice served by the property owner who intends to carry out works, to any affected neighbours, describing the planned works. This requirement usually falls under the Party Wall Act 1996. More information can be found on: www.gov.uk/party-walls-building-works.
Types of Loft Conversions
Depending on the design of your existing roof as well as your budget, there are four main types of Loft Conversions to be considered:
Internal Loft Conversion
This conversion, also known as a roof-light loft or velux conversion is the simplest way to transform your attic. With this roof-space-only conversion the velux windows are installed to the existing roofline which stays unaltered. Additions include insulation, a staircase and strengthening of the floor. Very little alterations to the roof space are needed, therefore, the costs are relatively low and a planning permission, in most cases, is not required, which makes this type of conversion very appealing.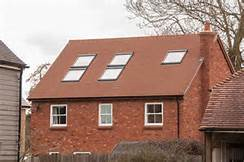 Dormer Loft Conversion
A Dormer Loft Conversion is an extension to the existing roof that projects from the slope of the main room, creating additional floor space and headroom within the property. A dormer can be formed in a pitched roof with a pitched roof itself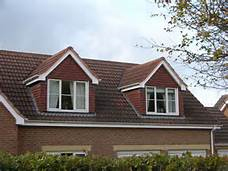 or with a flat roof which is not as visually appealing from the outside but creates a wider volume with extra height.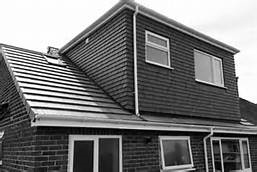 Dormers are usually added to the rear, however subject to planning permission, they can be added to the side or front of the property. Rear dormer can be constructed on most terraced and semi-detached houses. For a dormer on the front of your house or overlooking a highway you will require a planning permission. It is usual for planning departments only to allow dormers facing away from roads and highways.
Dormer Types
There are a few types of dormers to be considered:
Single Dormers are popular by planners in conservation area.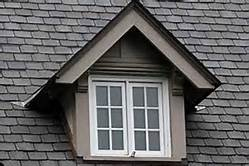 If permitted, more of these can be created to increase space.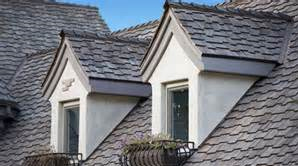 Full Width Dormer, being considerably uncomplicated, will maximise your space, therefore is one of the most popular ones.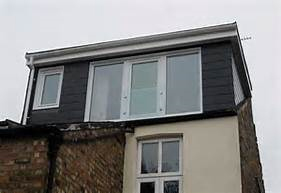 L-shaped Dormer is where two dormer builds are connected together. One dormer is built on top the main roof, the other on the rear roof. This creates the distinctive L-shape. Due to it's shape, L-shaped dormers are usually only suitable for Victorian and Edwardian properties where there is a back addition at the rear to house the kitchen and bathroom. This type of conversion maximizes your space profoundly.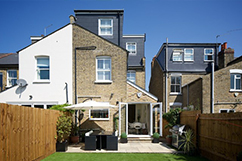 Hip to Gable
If you would like a loft conversion but your attic space is limited by a hip-ended roofline, then a hip to gable loft conversion is your answer. By changing the sloping or 'hipped' roof to create a vertical gable end you'll have a much larger loft room with significantly more usable floor space. As this type of conversion alters the outline of the roof, planning permission may be required. Additionally, a dormer can also be created.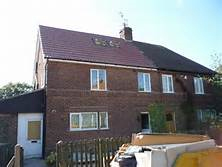 Mansard Loft Conversion
Mansard loft conversions will often require more construction work than other types of loft conversions. However, the construction can result in creating much more living space in your home, whatever type your property. This type has a flat roof, with the back wall sloping inwards at an angle of 72 degrees with windows housed usually within small dormers. Due to the substantial changes to the roof shape, a planning permission probably will be required.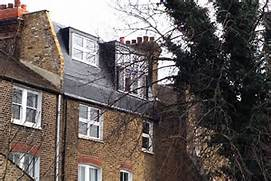 The Process
Our process is broken down into stages of planning, structural and building work completed by finishing tasks. We work closely with our clients during these stages and advise on the options available. Our site manager will be available to answer all your questions and concerns supervising the project at all times. Our team of skilled tradesmen will carry out the work professionally and efficiently.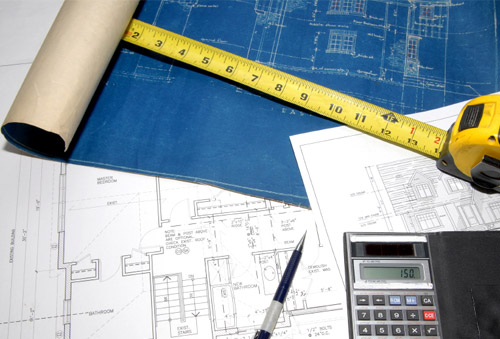 Planning
Promptly, after being contacted, we will arrange a free visit to survey your loft space. We will check the suitability of your loft space for a conversion, discussing all the possible options, noting your wishes and expectations. The main features to consider include ceiling height, access, services, building regulations related to floor strength and fire escapes and any obstacles. You might find the following Mini Guide helpful to give you more information about loft conversion restrictions and regulations: www.planningportal.gov.uk/permission/commonprojects/loftconversion/miniguide
Afterwards a Free no-obligation quotation will be prepared for your consideration.Upon your acceptance the actual process can start by producing architectural drawings. The next step is to apply for Planning Permission (only if required), Building Control approval and Party Wall Agreements.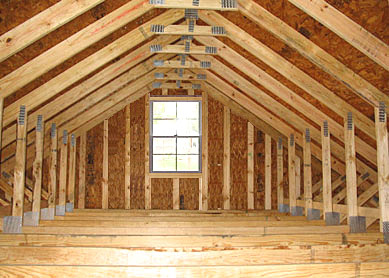 Structural & Building work
Upon all approvals the structural and building work commences on the date agreed. A Loft Conversion, depending on the type, takes on average four to six weeks to be completed. Below is a short description of the main tasks involved in creating Your New Room/Rooms:
To start the loft space is cleared, usually a redundant water storage tank removed, the scaffolding erected, materials and skip ordered. New floor joists and steel beams are fitted. Erecting the Dormer, involves opening the roof, so dry weather is desirable to avoid the risk of water damage. In between a Building Control inspection takes place, Velux windows are fitted, followed by electrical, plumbing and heating installation. The partition walls are erected, the roof is insulated, fireproofed, walls are plaster boarded, architrave/skirting fitted, the staircase installed. The conversion is ready for plastering and a bathroom/shower room installation. Second fix electrics and plumbing is progressed at a suitable time followed by a final Building Control inspection. The space is now ready for the finishing tasks and decoration.